The OER Conference for Social Studies 2022 *CLOCK HOURS REGISTRATION ONLY*
The OER Conference for Social Studies 2022 *CLOCK HOURS REGISTRATION ONLY*
Free and Online
August 3-4 2022 9:00 AM - 3:00 PM
Presenters
Dr. Danielle Allen
Bakari Sellers
Sam Wineburg
Kathy Swan
Description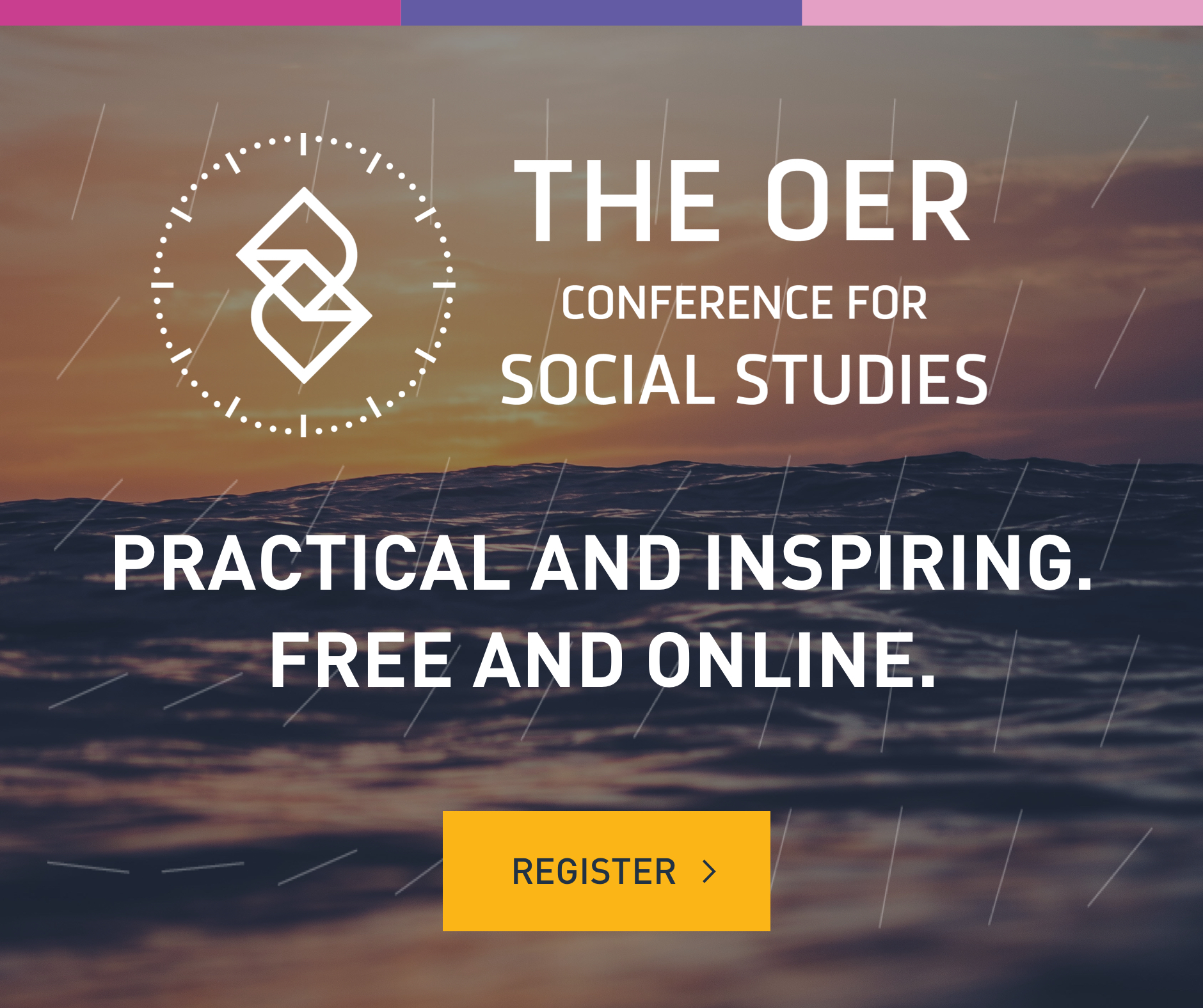 Reignite your passion for history and explore ways to improve your teaching practice with four of the country's foremost thinkers on civic responsibility, history, and education. Registration for this free, online event is open now!
Since 2020, the OER Conference for Social Studies (OC for SS) has grown from a pandemic bridging solution to one of the best attended teacher development events on the social studies calendar. We're bringing thousands of teachers from across America together to hear from academics, historians, public thinkers and most importantly, other teachers. Head into the new school year inspired and armed with practical ideas for improving your teaching practice.
Meet Bakari Sellers, Danielle Allen, Sam Wineburg, and Kathy Swan, our keynote speakers for 2022!


Track Talks are short TED-style video presentations recorded by leading educators on the topics you need to know about as a teacher. We will be gradually releasing these videos in the weeks leading up to the conference to give you time to check them all out, and discuss them in the conference discussion forum ahead of the event.
This year's talks will be organized into five tracks, or themes:
Assessing Historical Thinking

Bringing Context to World Events

Crafting Inquiry

Literacy

Taking Informed Action
You can watch these teacher-led, 5–15-minute Track Talks on the website before, during, or after the conference. During the conference, each of the five tracks will have a dedicated hour of live discussion with educator input.
Dates
Wed, August 3 2022

9:00 AM - 3:00 PM

Online

Thu, August 4 2022

9:00 AM - 3:00 PM

Online
Registration
Event # 143069
Price

$0.00

Registration Ends

Wednesday Aug 24, 2022 11:30 PM
Registration is now closed.
Professional Hours
Clock Hour Number:
SPG0172
| | | |
| --- | --- | --- |
| 10.00 | Clock Hours | |
| 10.00 | Equity | |
| 10.00 | Equity | |
| 10.00 | Educational Leadership | |
| 10.00 | Educational Leadership | |