Teaching the Holocaust: A 10-Part Series
Teaching the Holocaust: A 10-Part Series
Presented by: the Holocaust Center for Humanity and the Oregon Jewish Museum and Center for Holocaust Education, in partnership with Echoes & Reflections
Mon, October 3 12:00 AM - Sun, December 11 2022 11:45 PM
Presenters
Jesse Tannetta
Sheryl Ochayon
David Deutsch
Lori Gerson
Yoni Berrous
Liz Elsby
Jennifer Goss
Description
Teaching the Holocaust: A 10-Part Series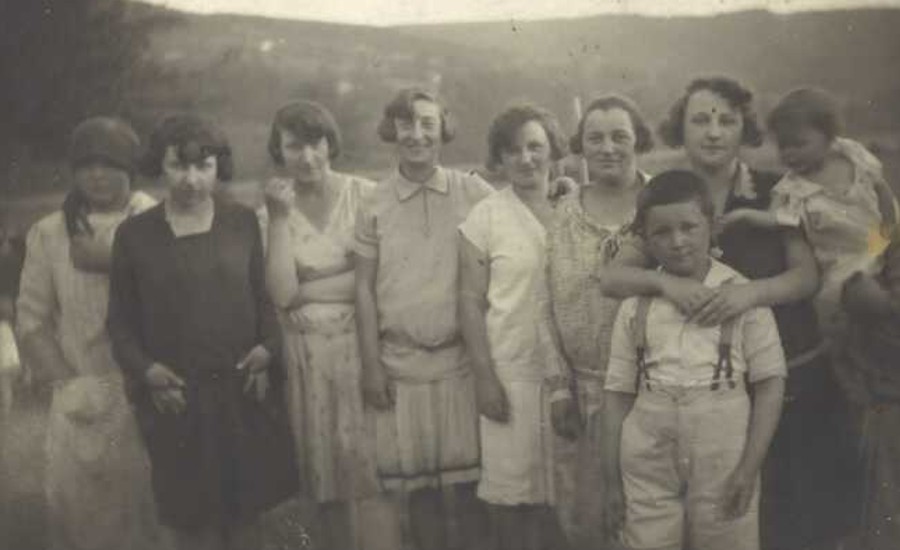 Free Online Course | 20 Clock Hours | Starting Oct. 3, 2022
Join the Holocaust Center for Humanity and the Oregon Jewish Museum and Center for Holocaust Education, in partnership with Echoes & Reflections, for a NEW 10-part interactive asynchronous Holocaust educator professional development, October 3 - December 12, 2022.
Through the platform of EdPuzzle and other web-based interactive services, educators will learn from key scholars and educators from Yad Vashem and Echoes and Reflections. The experience will allow educators to learn with and from each other at their own pace and will include 2 live sessions.
This is an interactive asynchronous offering. However, you must attend both live sessions to receive any Washington-state clock hours.
**Washington State educators who want to earn clock hours must attend Session 1 LIVE (either on Monday, Nov. 7, 5:30-6:30pm OR Wednesday, Nov. 16, 4:00-5:00pm) AND Session 2 LIVE (either on Monday, Dec. 12, 4:00-5:00pm OR Wednesday, Dec. 14, 4:30-5:30pm).
You will receive information about these sessions after you register.

All links and Zoom information will be emailed weekly to registrants.
*Educators earn up to 20 clock hours (Washington) or PDUs (Oregon), plus more for attending one or both live sessions!
Event Notes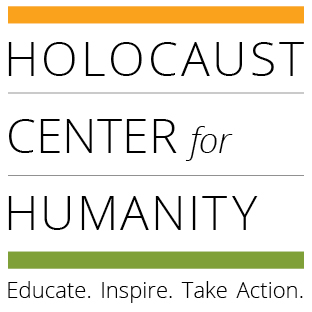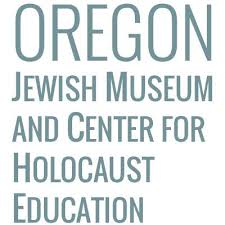 Dates
Week 1: October 3 - Introductions and Pedagogy

October 3-9 2022

12:00 AM - 11:45 PM

Online

What is the Holocaust? How do we define it? How do we teach the Holocaust so that students can go beyond the history to understand prejudice, make ethical choices, and respond to injustice? What are the important elements that must be included in our lessons? This session will present pedagogical suggestions on how to approach the teaching of the Holocaust in the classroom. We will explore the rich array of classroom content provided free to teachers on the Echoes & Reflections website, including visual testimonies, photographs, our new timeline, primary source documents, literature and art.

Week 2: October 10 - Antisemitism

October 10-16 2022

12:00 AM - 11:45 PM

Online

Antisemitism did not begin when Adolf Hitler came to power in January 1933. Antisemitism had long been entrenched in Germany and other European countries, and Jews for many centuries had been victims of widespread hatred and suspicion. We will discuss the roots of antisemitism and its different forms in order to better understand the historical context of the rise of racial antisemitic ideology in Nazi Germany. We will also discuss stereotyping and propaganda, and how to support students in understanding them in order to combat prejudice and racism.

Week 3: October 17 - Nazi Germany

October 17-23 2022

12:00 AM - 11:45 PM

Online

This session will look at the fragile democracy that existed in Germany between 1918 and 1933 and the historical events that allowed for the complete breakdown of this democracy. We will listen to the voice of the victims and investigate primary source materials to understand how anti-Jewish legislation, terror and propaganda isolated German Jewry from the greater German society. We will refer to antisemitism as the roots of the ideology that led ultimately to the Holocaust, and we will discuss Kristallnacht, the Night of Broken Glass, as reflecting the "social death" of the German Jews.

Week 4: October 24 - The Ghettos

October 24-30 2022

12:00 AM - 11:45 PM

Online

The ghettos were one phase in the continuum of Nazi racial policies that sought to solve the so-called "Jewish problem." We will discuss the conditions in the ghettos and their impact on the Jews trapped inside them, focusing on the Lodz ghetto as a case study. Using primary sources, including a teenage diary, we will discuss how Jews grappled with dilemmas in the ghettos and attempted to maintain their humanity and traditions despite severe overcrowding, starvation, diseases, and grief.

Week 5: October 31 - Using Movies to Teach the Holocaust

Mon, October 31 - Sun, November 6 2022

12:00 AM - 11:45 PM

Online

How can we use movies in the classroom to teach about the Holocaust effectively? Are some movies better than others? Are there movies that shouldn't be used? We will discuss all these questions as we watch clips.

Week 6: November 14 - The Final Solution

November 7-13 2022

12:00 AM - 11:45 PM

Online

This session will explore the unthinkable and the unspeakable – the systematic mass murder of the Jews that came to be known as the "Final Solution of the Jewish Question." We will use different resources including testimony, memoir, literature, and poetry. We will listen to the voice of the victim/survivor as reflected in these various forms. If time allows we may look at the perpetrator and the choices he made.

Week 7: November 21 - Spiritual and Armed Resistance

November 14-20 2022

12:00 AM - 11:45 PM

Online

Contrary to popular belief, throughout the Holocaust Jews fought back. Sometimes this was done by taking up arms, but more often resistance was spiritual and cultural, including such acts as writing diaries and poetry, producing artwork, attending secret schools, and praying. Teaching about resistance can serve as inspiration and empowerment in the classroom. Through the deeply evocative medium of art, we will explore different forms of resistance showing the human spirit at its most resilient. This session will be led by Liz Elsby, a veteran Holocaust educator and an accomplished artist in her own right.

Week 8: November 28 - The Righteous Among the Nations

November 21-27 2022

12:00 AM - 11:45 PM

Online

This session will focus on the types of rescue that occurred in Nazi-occupied Europe. We will consider the moral and ethical choices that non-Jews made in order to help Jews survive in the face of great danger, and discuss stories of the rescuers recognized by Yad Vashem as "Righteous Among the Nations". We will consider the price of apathy and indifference in the face of injustice. Can one person make a difference? This session lends itself to a discussion of our ability, as human beings, to make choices and decisions for the good of others in the face of prejudice, racism and intolerance.

Week 9: December 5 - Liberation and Return to Life

Mon, November 28 - Sun, December 4 2022

12:00 AM - 11:45 PM

Online

Liberation was not the "happy ending" that we tend to think it was. There were complex emotional ramifications for the Jewish survivors as well as for the Allied soldiers who liberated the camps following the Nazis' defeat. We will discuss liberation and the survivors' "return to life," including the physical, emotional and psychological obstacles they still had to overcome. We will also discuss the liberators' reactions, and the displaced persons camps established after the war.

Week 10: December 12 - Social Justice and Racism/ Conclusions

December 5-11 2022

12:00 AM - 11:45 PM

Online

The Holocaust occurred 80 years ago and decimated the Jews of Europe. It is an unprecedented example of extreme genocide fueled by hatred and racism. What are the lessons to be learned from this violent and barbaric episode in history? How do we apply these lessons to modern day society to ensure a more equitable environment for people of all religions and race?
Registration
Event # 148300
Price

Free

Registration Ends

Monday Nov 7, 2022 12:00 AM
Registration is now closed.
You must register via a secondary registration link to receive all necessary materials for this long-term professional development. You will only need to register via this secondary registration link once. The link will become available after registering through PD Enroller and will be emailed to you in a confirmation email. It can also be found on the registration confirmation page.
Professional Hours
Clock Hour Number:
SPK0054
| | | |
| --- | --- | --- |
| 20.00 | Clock Hours | |
| 20.00 | Equity | |
| 20.00 | Equity | |
| 20.00 | Social Emotional Learning | |
| 20.00 | Social Emotional Learning | |
Other
Holocaust Education