Western States Civics Coalition Civic Learning Series ** CLOCK HOURS REGISTRATION
Western States Civics Coalition Civic Learning Series ** CLOCK HOURS REGISTRATION
Workshop #7 in Series:
Thu, February 23 2023 3:30 PM - 5:00 PM
Presenters
Description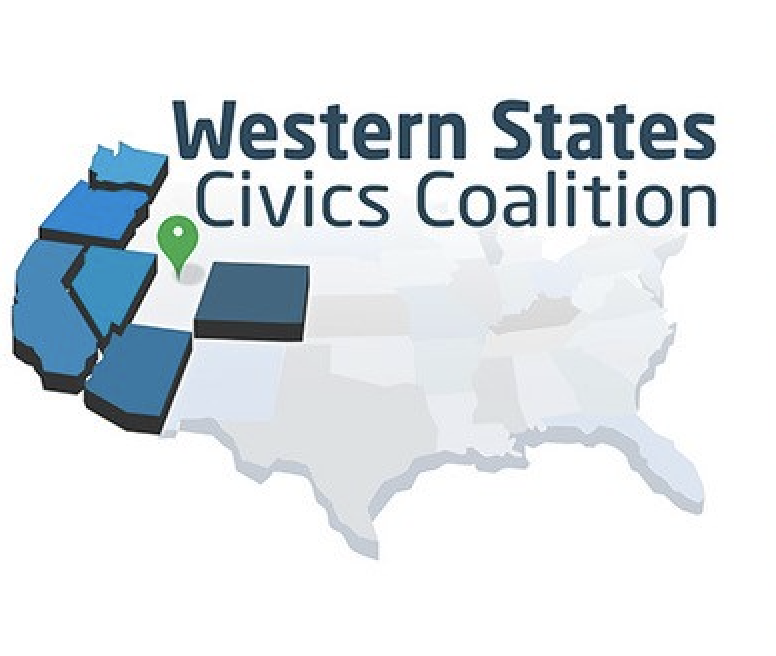 WESTERN STATES CIVICS COALITION - The State of Civics Education (the first in a series)
February 23, 3:30 - to 5:00 p.m. PT
Western States Civics Coalition (WSCC)
Register for the next WSCC session on the current state of (and bipartisan support for) civic education on February 23. Can't attend? Register to receive a link to the recorded seminar after the event! This is a free, online, professional development event for civics teachers and is open to all.
Recent polling suggests that support for civic education is strong—and bipartisan. A clear majority of voters across the political spectrum are in favor of increasing focus on civics in the classroom.
In a new, free, online web series, the Western States Civics Coalition will explore this desire to see more and better civic education; why civic education is important; and delve into effective classroom practices. Join us on February 23, 3:30 to 5:00 p.m. PT for the initial foundation setting session on the current state of civics in schools and trending support for civics programs.
Register Now. https://community.oerproject.com/events/western-states-civics-coalition-support-for-civics-education/
This workshop is the seventh in the Western States Civics Coalition Learning Series. THIS REGISTRATION IS FOR CLOCK HOURS ELIGIBILITY ONLY. If you are not yet registered to attend the workshop, please do so here.
About the Western States Civics Coalition
Now, more than ever, a strong civic education is vital for students in the United States. Teachers are the key to providing students with the necessary knowledge and skills for sustaining our democracy. This series of workshops provides educators with a strong foundation of Civic Education centering on the EAD Roadmap and the 6 Promising Practices of Civics Education which supports high quality civics education for grades Kindergarten through 12. These workshops are presented by the Western State Civics Coalition consisting of state Social Studies leaders and councils in Arizona, California, Colorado, Nevada, Oregon, and Washington.
Event Notes
This registration is for clock hours only. You must also register to attend the event here.
Dates
Thu, February 23 2023

3:30 PM - 5:00 PM

Online
Related Web Links